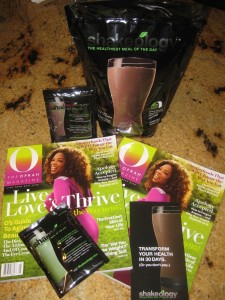 There are times in your life when you become addicted to an amazing recipe, have a favorite food, or anything chocolate.   Yes… chocolate!  I have always been a chocolate lover and have tried to reduce the amount of sugar I splurge on daily.
Two years ago, our company rolled out a new product called Shakeology.  That is when our addiction really began!
The best thing about it… is the texture, the taste, and the amazing varieties we can mix up and absolutely fill up on!  Yes, we fill up on a meal replacement and actually indulge in the splendid flavor!
As a Shakeologist, (name given to perfecting a Shakeology shake and mixing it with other flavors!) we have become fixated with it as a daily delight!  We literally start our day with dessert first! It is exciting to experiment and try new recipes!
When our CEO, Carl Daikeler, rolled out Shakeology, it was tagged as "The Healthiest Meal of the Day!"   No other shake contains the world's most powerful superfoods!
As evidence …  the recent article in the May 2011 Oprah Magazine about Superfoods!
We knew Shakeology was special!  We knew the story behind how it was formulated!  But reading this article about Darin Olien's search for the world's most potent ingredients was mind blowing.   If you haven't read it, then make sure you pick up a copy at the store this month!   The article takes up 14 pages in Oprah's O Magazine.  Unbelievable!
What are you waiting for?   Transform your health in 30 days, or you don't pay!  We offer a 30-day, bottom of the bag guarantee!   Try something your body will crave and thank you for!   Shakeology is not only an addiction for our taste buds, it's an addiction for our bodies. We enjoy the fuel it gives us every day!