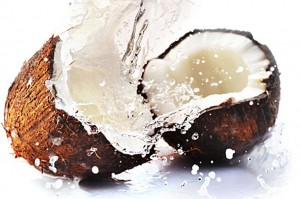 Crocked Coconut Macaroon Shakeology – AWARD WINNER
Ingredients:
1 Scoop Chocolate Shakeology
1 cup pure coconut water
1 tsp. pure butter run extract
1 tsp. organic vanilla extract
1/2 cup organic coconut milk
3 oz. Thai frozen coconut meat
1 Tbsp. organic coconut oil
Ice to taste, blend to perfection
Recipe created by Suzy Fauria
* If you don't have Shakeology, you can get it at the link below. We have found Shakeology to be the healthiest and best shake hands down.

No other shake contains the world's most powerful superfoods.
Shakeology is an ultra-premium nutritional shake. To create it, Beachbody searched the world for the most potent ingredients your body can easily absorb and utilize. This perfect combination of enzymes, prebiotics, antioxidants, and many rare ingredients—like adaptogens, Camu-Camu, and sacha inchi— give you the essential nutrients you can't get from an average diet. Even eating the recommended serving of fruits and vegetables every day won't give you this much nutrition.
No other shake, meal, or vitamin can make a claim this substantial.
Shakeology may help you:
Lose Weight
Feel Energized
Improve Digestion and Regularity
Lower Cholesterol (results may vary)

Tastes delicious, too!
How It Works*
This patent-pending daily nutritional shake helps your body gently eliminate toxins more efficiently while allowing for better absorption of the essential nutrients you need. A proprietary blend of digestive enzymes and prebiotics helps your body progressively eliminate the toxins that build up over time from eating today's highly processed foods.
At the same time, whole-food ingredients deliver the essential amino acids, vitamins, and minerals your body needs to curb cravings, allowing your body to shed stored fat while the more than 20 different antioxidants and phytonutrients help reduce free radical damage that can lead to heart disease, heart attacks, high blood pressure, and stroke.
See this Web Site for More information about the participants and doctors who ran the study.
*These statements have not been evaluated by the Food and Drug Administration. This product is not intended to diagnose, treat, cure, or prevent any disease.